Application

Basics:
Name//Erin
Age//15
Gender//female
Location//connecticut
Sexuality//straight
Where did you hear about this community//in another community

Favorites:
Bands//
01. the stills
02. the smiths
03. morrissey
04. the strokes
05. the beatles
06. the clash
07. flogging molly
08. jets to brazil
09. the vines
10. simon and garfunkel
Movies//
01. kill bill #1
02. kill bill #2
03. breakfast club
04. fight club
05. pretty in pink
Food//...chocolate
Drink//orange juice
Candy//chocolate
Color//red
Song//still in love song - by the stills
Smell//rain
Restaurant//cosi
Place//fort lauderdale florida.
Actor//orlando bloom
Actress//uma thurman
Website(besides LJ)// myspace.com
Store//salvation army....dont hate.
Person//I don't have a favorite person.. but for the sake of this thing I'll pick one out.. JANE BATES!
her_name_is_rio
Subject in school//english
Book//animal farm
Animal//baby seal


Random Questions:
Are you a virgin?//Yes.
Have you ever done any drugs?//nope
What is your prefered body piercing?//naval and lip... I have a fake lip ring... because my mom wont let me do it for real. Once I turn 16 though I'm getting a real one.
What do you like on your pizza?//pepperoni
Recent shows/concerts you have attended?//well none recently but I want to see the stills when the go on tour.
What band do you really hate?//simple plan... die die die.

More Randoms:
Make us laugh// For swim team at my school we have spirit days... we had 80's day.. this is what I looked like..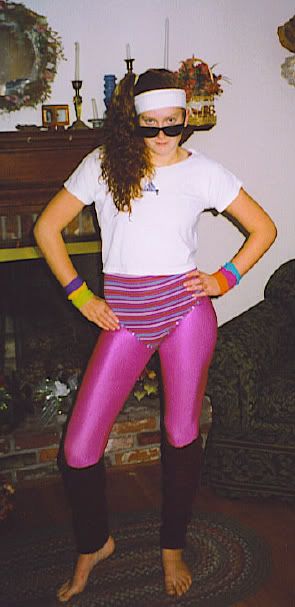 Tell us something interesting//Well I can do the worm and I know how to say kiss my ass in gaelic.
Most memorable moment of your life//Actually it wasn't a single moment... just an entire week, our swim team went to florida in febuary, and it was by far the best week of my life. We just had so much fun.
Tell us about your first kiss//Well I was 13 and I was in a movie theater and I could tell he wanted to kiss me and I was kind of nervous so I turned my head away from him and all cute-like he took his hand and turned my head back around and kissed me. It was nice, but also akward.
What do you think of the mods//hotttt... sorry but I don't know you personally so I'm only judging by the pictures

Views On:
Britney Spears//Well I don't care for her music... or her... but I watched behind the music on VH1 once when she was on it and she could sing when she was younger... I want to know wtf happened to that!?!
ICP//?????
Bam Margera//He is hott but his show annoys me.
Nirvana//Very very good band, I love the song heart shaped box and I also love their song all apologies and of course smells like teen spirit.
Michael Jackson//Honestly I don't give a shit if he molested little children or not. I'm not really into celebrity gossip.
Saves The Day//I don't really listen to them, but I've heard some good things, but also some bad things.


PROMOTE US TO A COMMUNITY AND PASTE THE LINK HERE//

AT LEAST 4 pictures of yourself.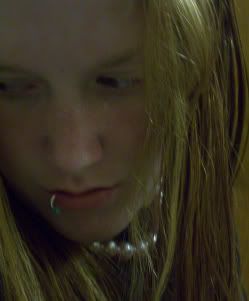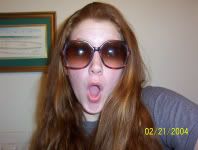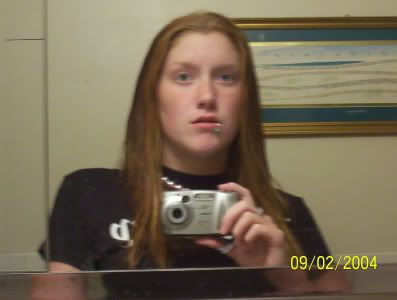 ^^sorry that it's blurry