Basics:
Name//Danielle
Age//13(i know im young...ill be 14 in a month)
Gender//Female
Location//Huntley illinois
Sexuality//Straight
Where did you hear about this community//I found it in a intrest serch...i was bored

Favorites:
Bands//
01. Crass
02. Modest mouse
03. Nirvana
04. The distillers
05. 999
06. The vibrators
07. Stiff Little Fingers
08. Xray Spex
09. New york dolls
10. The killers
Movies//
01. A clockwork orange
02. Slc punk
03. Sid and nancy
04. The crow
05. Freddy got fingered
Food// Pretzels..i really dont like food
Drink// dr. pepper..
Candy//nerds
Color//orange
Song//i cant pick i have too many
Smell//Right before its going to rain and after
Restaurant//umm...old country buffet i guess
Place//Anywhere not in huntley
Actor//Tom Green
Actress//Hallie Berry
Website(besides LJ)//AngryYoungAndPoor.com
Store//target!
Person//my friends?
Subject in school//Math
Book//Chelsea horror hotel and i dont want to live this life
Animal// Kittys/cats


Random Questions:
Are you a virgin?// yes indeed i am
Have you ever done any drugs?// nope
What is your prefered body piercing?// lip or tounge
What do you like on your pizza?//cheese
Recent shows/concerts you have attended?//been about a year now...i went to see tiger army and rancid
What band do you really hate?//umm....simple plan because everyone thinks there soooo punk

More Randoms:
Make us laugh//
Did that work?
Tell us something interesting// i honestly dont have anything intersting to say
Most memorable moment of your life//I havent really had a "memorable moment" that is good or worth sharing yet.
Tell us about your first kiss//....i cant
What do you think of the mods//i dont know them...

Views On:
Britney Spears// i personally dont like her music but i have respect for her as an artist
ICP// i despise how they try to rule little kids into thinking there juggalettes or juggalos
Bam Margera// i saw him in person...not close enough to meet him. but yeah i dont know im not into that whole skating thing
Nirvana// nirvana=kurt cobain=love. their drummer rocks as does their bassist..but of coarse...kurt is a musical god.
Michael Jackson//i dont think he really molests little boys i think its all bullshit and made up.....
Saves The Day// who what when?


PROMOTE US TO A COMMUNITY AND PASTE THE LINK HERE//

AT LEAST 4 pictures of yourself.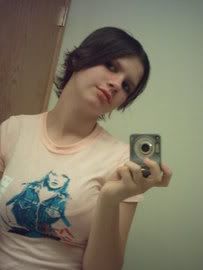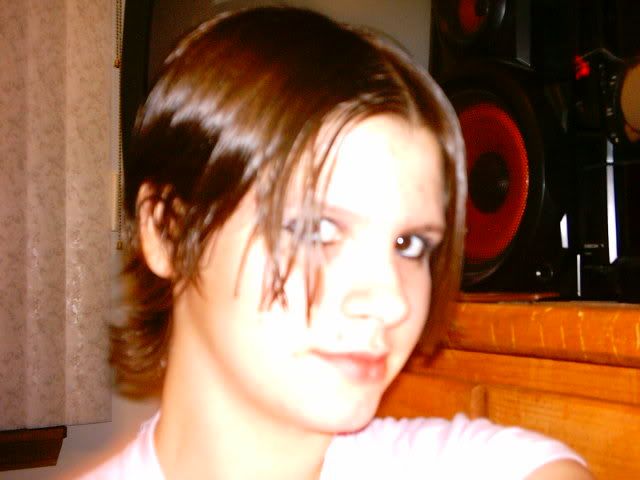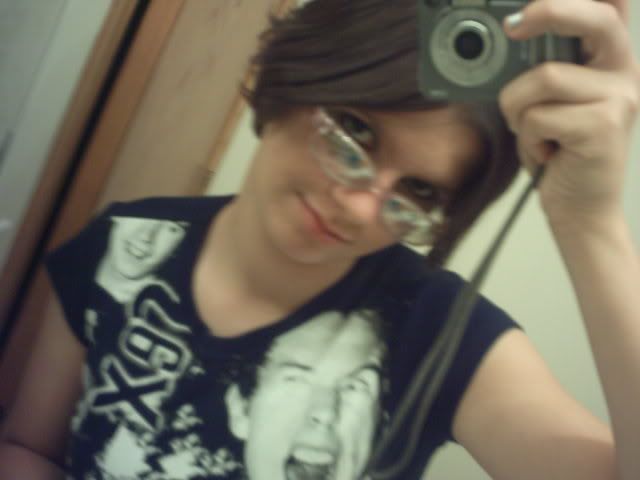 those arent that great of pics...but oh well....
meh, its worth a try right?